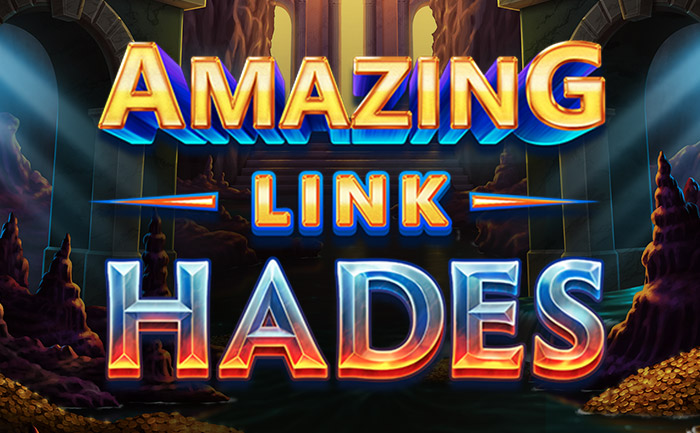 Amazing Link Hades
About Amazing Link Hades
Set within the dark underworld of Hades, this online slot features grand buildings in the traditional design from Ancient Greek Mythology, creating a feel for the home of Hades.
Microgaming has designed this slot with a 5-reel layout, up to 20 paylines and bonuses such as the Amazing Link feature.
Amazing Link Hades Information
Reels: 5
Slot Provider: Microgaming
Slot Theme: Greek Mythology
Bonuses: Amazing Link
Free Spins: Yes
How to play Amazing Link Hades slot
How to set your stake
Before you start playing Amazing Link Hades, you must adjust your stake to an amount you are comfortable placing for each spin. The slot has a minimum and maximum range between which you can select your bet value.
How to spin the reels
After selecting your bet value, you can start playing the slot by clicking the spin button on the right-hand side of the screen.
Special features in Amazing Link Hades
There is a range of bonus features included within Amazing Link Hades, ranging from the free spins round to the Amazing Link feature.
Free Spins Round
To activate the free spins round, you must land at least three scatter symbols across the reels, potentially leading to ten free spins for the round.
Amazing Link
In this slot, the Amazing Link symbol is identified by the golden coin on the reels. Each symbol carries a cash value, and when you land a minimum of six, the feature will be activated, causing the symbols to become locked in place whilst three respins take place.
21.co.uk Review Of Amazing Link Hades
For fans of greek mythology slots, the Amazing Link Hades is a great selection that features a range of bonus features and well-designed visuals that capture the essence of Hade's underworld.
Other slots from this provider
Microgaming has expanded its slots collection with various themes and gameplay mechanics. If you're looking for other options from this provider, you could also try:
This review was created on 09/05/2023 and is of the game content and features at that date. Although, updates or changes to game content and features may be made in the future, LeoVegas Gaming Plc does not monitor these and this review will only be relevant at this date. 05/2023.