Unfortunately, we are not available in your area!
You are visiting a version of our website that is outside of your region.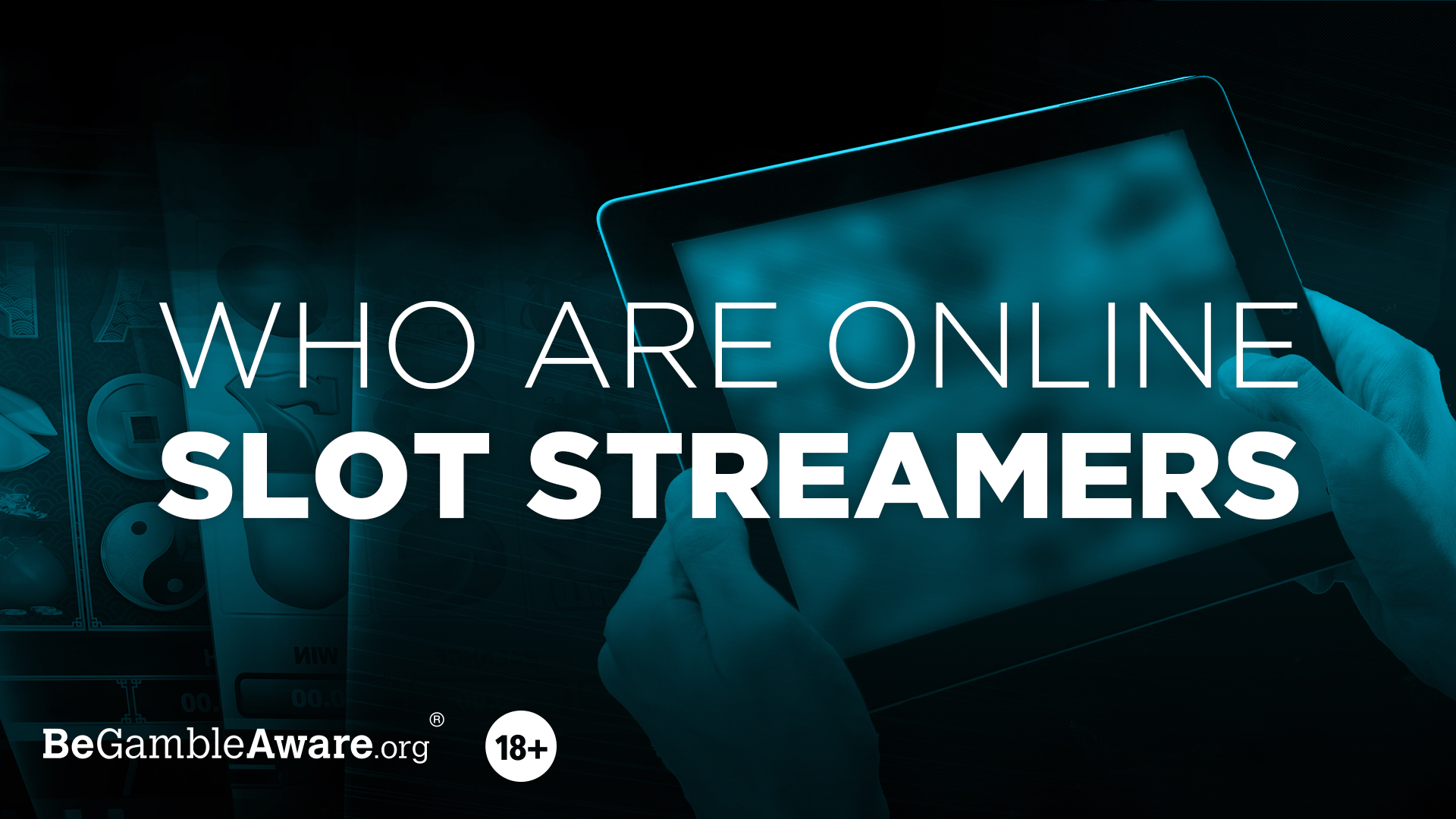 Who Are Online Slot Streamers?
Over the past few years, a new online trend has started to emerge that has seen players of popular online slots and table games share their gameplay in video form across platforms such as YouTube and Twitch and swiftly turn it into a full-time occupation.
Since its emergence, this trend has quickly caught on and the internet is now awash with a whole host of streamers from all over the world, each individual known for their different styles, approaches and features - but who are they? Why are they so popular? And how can they afford to continue betting vast sums of money to entertain their masses of followers?
Well, here at 21.co.uk our dedicated online casino experts aim to answer all of the biggest queries that surround online slot streamers right here - starting with who some of the biggest names in streaming are, how they manage to make a living out of it and some of the criticisms online casino streaming has received.
Most Popular Online Slot Streamers
Today you can find hundreds of different streamers online but as with most industries, some names are bigger (and sometimes better) than others - so let's take a look at some of the top slot streamers around today.
Fruity Slots
With over 30k subscribers on YouTube and 9,000 followers on Twitch, the Fruity Slots boys are some of the biggest slot streamers around. Aiming to create content that keeps their viewers up to date and at the forefront of all that's going on in the casino industry, Fruity Slots have swiftly risen to fame in the slot streaming community and use their combined 20+ years of experience in the industry to keep their fans in the know when it comes to the best games to play and where to play them.
Casinodaddy
Casinodaddy is a group of Scandinavian streamers, some of whom are brothers, who have built themselves an extremely loyal following through their live videos running on a weekly basis and despite some past controversy surrounding them using fake money, they have since built one of the most reputable reputations in the online gambling streaming industry after regularly providing viewers with evidence of their deposit and withdrawal history.
Craig Slots
Craig Slots is another streamer who has built himself an extremely high level of popularity on YouTube thanks to the vibrancy and no-nonsense approach to his gameplay and reviews of the games he streams, making him one of the most entertaining and friendly streamers on the web.
JimboCasino
Those of you who are followers of casino streaming are likely to be familiar with JimboCasino as they have one of the most popular streaming accounts on YouTube - the account in question is run by a Birmingham-born gent named James, who actually often pre-records his gameplay before uploading it, however, he is known to broadcast on Twitch. If you're unfamiliar with JimboCasino, you should know that he's most well known for landing an extremely impressive £40,000 on a bet of just £7.20 on the Dead or Alive slot.
The Bandit
The Bandit is one of the biggest online slot streamers in the world, with his pre-recorded streams shooting him to YouTube stardom amongst those in the gambling industry, where he has built himself an extremely loyal platform and a reputation for playing with high stakes and landing some pretty valuable wins off the back of them. When playing one of his signature games, Reel King, The Bandit managed to bag himself a win of £600,000 after gambling a smaller win using the Gamble Ladder feature, cementing his legacy as one of the biggest and best-known slot players.
How Do Slot Streamers Make Money?
As with most people who rely on internet users to make a living, there's been some persistent confusion surrounding how slot streamers make money - especially when you see the big-name streamers such as the likes of The Bandit depositing tens of thousands of pounds each time they play, which can often lead to some speculation about whether the players are rich or if they're playing with fake money.
The reality of the situation is that many of the bigger streamers (like The Bandit and Craig Slots) often earn significant amounts of money from affiliates, meaning they can afford to make large deposits and stakes when playing.
For those of you who are unfamiliar with how affiliates work, we're here to explain it: a streamer my recommend a specific casino during their playthroughs and will receive a 'kick-back' in the form of a percentage payment each time a viewer signs up and deposits at the casino using the link they provided OR they could receive a percentage of players' losses - it all depends on the type of affiliate deal they have signed.
Are Some Streamers Fake?
Thankfully, for the most part, the vast majority of casino and slot streamers you come across are reputable. However, as with most internet-based industries, there can be a few "bad eggs" who fake their gameplay by using casino funds found in demos and passing it off as using their own bankroll. Whilst it's not entirely illegal for streamers to do this, it is incredibly unethical and misleading to viewers as it may tempt people to sign up and deposit money under false pretences - it's also a sure-fire way for a streamer to lose their reputation, viewers and many affiliate deals that they might depend on as a main source of income, so most reliable slot streamers will avoid faking their gameplay and wins.
Play The Best Online Slots At 21.co.uk
Slots make up some of the most popular online casino games in the world, with countless developers bringing a plethora of different themes and gameplay styles for players to experience. Here at 21.co.uk, we host over 400 different slot titles ranging from the classic Vegas slots, such as the player-favourite Starburst slot and Cleopatra slot, to the more feature-packed video slots such as the likes of the incredible Megaways slots - so there's bound to be something to suit your slot playing preference housed in our virtual halls.