Unfortunately, we are not available in your area!
You are visiting a version of our website that is outside of your region.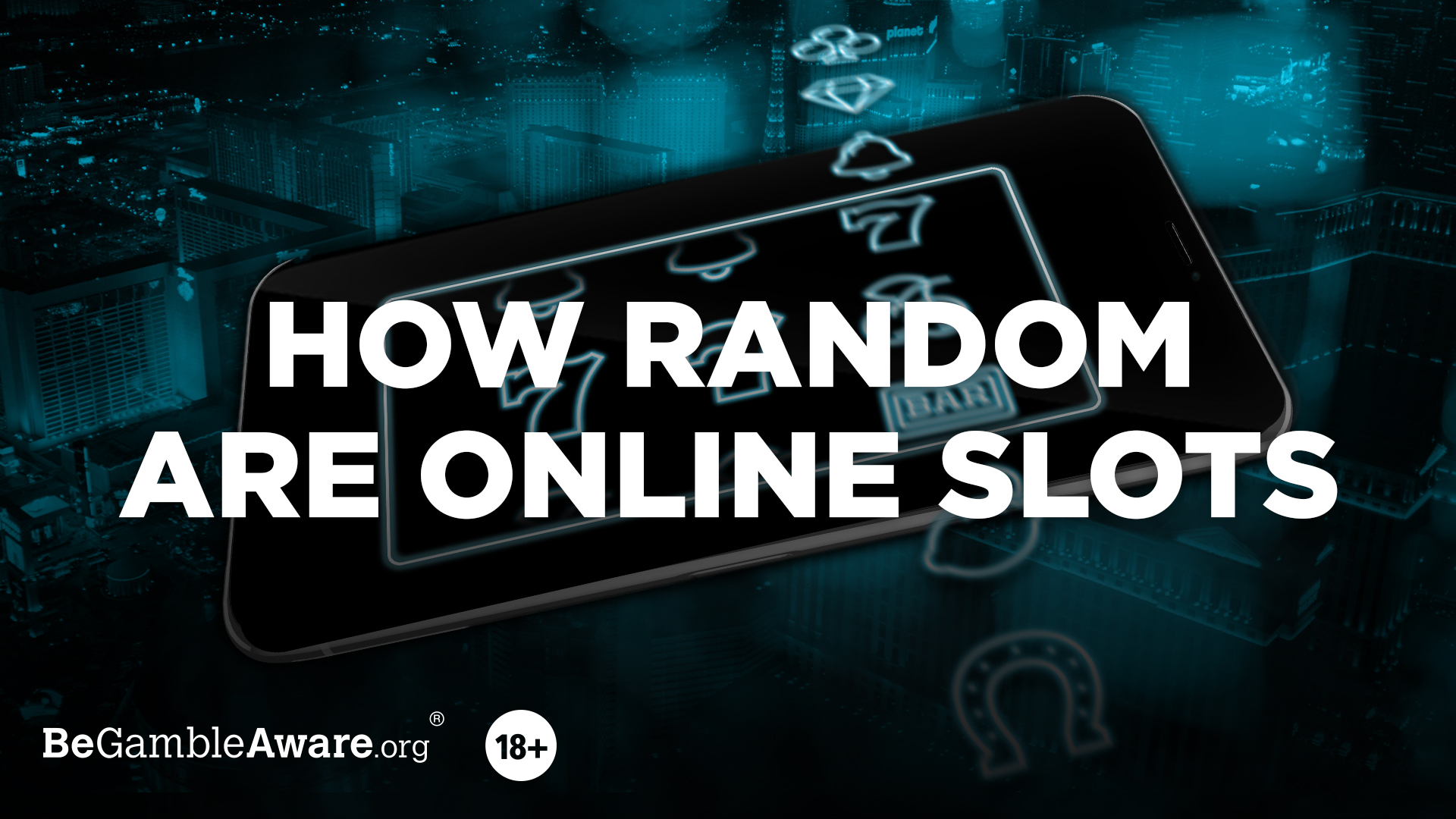 How Random Are Online Slots?
Every online slot uses a random number generator (RNG) to determine the outcome of each spin. This ensures that the results are completely random every time; each spin has the same chance of winning as the next and is not influenced by past results.
Here at 21.co.uk, our Best Online Casino is brimming with over 400 slot games for our players to choose from. With everything from Las Vegas classics such as the Starburst slot and Cleopatra slot to modern marvels such as the bonus feature bonanzas that are the Beavis and Butthead slot and Rocket Men, our players certainly aren't strapped for choice when it comes to online casino games UK.
If you're a fan of online slots, after a while you might start to wonder exactly how they work. Behind the game is a mysterious mixture of algorithms, random number generators, and coding - so just how random is it, after all?
Let's take a look into the world of online slots and discover what the secrets are behind all our favourite games...
How Random Number Generators Work
It might sound very simple: random number generators work by randomly generating a number. That's right - but a random number generator is at the heart of every online slot game.
To be clear, we're talking here about online slots offered by legitimate casinos like 21.co.uk; these must be independently certified, to make sure they are both random and fair, before going live to players.
Behind the game is a series of numbers. Imagine a 5x5 grid, for example, with each square representing a number from 1 to 25. A few of these numbers have been previously designated as winning numbers, while the rest are losers. Imagine, for example, that the numbers 9, 17, and 24 have been selected as winners, correlating to a certain symbol on the reel.
When you click on the button to spin the slots, the random number generator will spring into action. If it selects 24, congratulations! You're a winner! But if it lands on 23, you're out of luck. When the reels stop, the algorithms behind the game calculate your winnings or losses and apply to your balance in a matter of milliseconds.
When the spin button is clicked, random number generators generate winning combinations in fractions of a second. Each spin is also unique, which means that the results from your last spin won't affect the results from your next. Each spin is therefore equally as likely to land the jackpot as another spin.
What About The Symbols In Slot Games?
This may seem like an oversimplification; after all, a slot game isn't just a binary win or lose. There's more to it than that, with different combinations of symbols resulting in different payouts.
However, behind the scenes, it's not very complicated. The possible outcomes are divided into two: winning and losing outcomes. Using the above example, if the random number generator selects 24, then a winning outcome will be displayed. If it selects 23, a losing outcome will be displayed.
We all know the frustration of just missing out on the jackpot. First column? Cherry. Second column? Cherry. Third column? Banana, by what looks like a single pixel. But although you may feel that you've only just lost, that's not quite right. The random number generator becomes activated the instant that you click on the spin button. Any combination of losing symbols - no matter how frustrating it may be to look at - is equal, in the sense that it is not a winner.
How Does RTP Affect Online Slots?
Beyond the random number generator, let's take a look at RTP. This stands for Return To Player and is an essential part of every slot experience. This is when things start to get a little bit more complicated.
In simple terms, RTP is the measure of how much a slot machine will pay out over time. You'll usually see it written as a percentage value below 100%. For example, if a slot game has an RTP of 95%, that means on average the machine will win 5% of every pound, euro or dollar wagered.
It's hard to imagine anything more boring than a slot machine that takes your pound and pays back 95p every time - so that's why the averages involved in RTPs are calculated over millions and millions of spins. Games with a higher RTP, known as loose slots, give you more opportunity to win over time.
What Is Slot Game Variance?
The other thing to consider when it comes to payouts is variance. There are three main types of variance - and this is where the symbols that you see on the screen come into play.
In a low variance game, low valued winning combinations will appear frequently. If we think about this in terms of our 5x5 random number grid, a low variance game may have 10 or so numbers designated as winners - but you're not going to get a big payout often. You'll win little and often in one of these games.
High variance slots offer the opposite experience. These are high-risk games in which winning combinations will appear very rarely - but when they do appear, the payout can be higher.
Mid variance games offer a happy medium for many players. You'll have a small chance of winning a big jackpot, but low paying winning lines will also frequently appear.
Random Chance
Even if you've done your research, remember that the outcome of these games will be entirely random. Yes, in a game with a higher RTP, you potentially have a better chance of winning money - but that doesn't necessarily mean that you will win big in any given session. The element of chance is what forms the basis of slot games and is one of the main reasons we find slot games so engaging, after all.