Unfortunately, we are not available in your area!
You are visiting a version of our website that is outside of your region.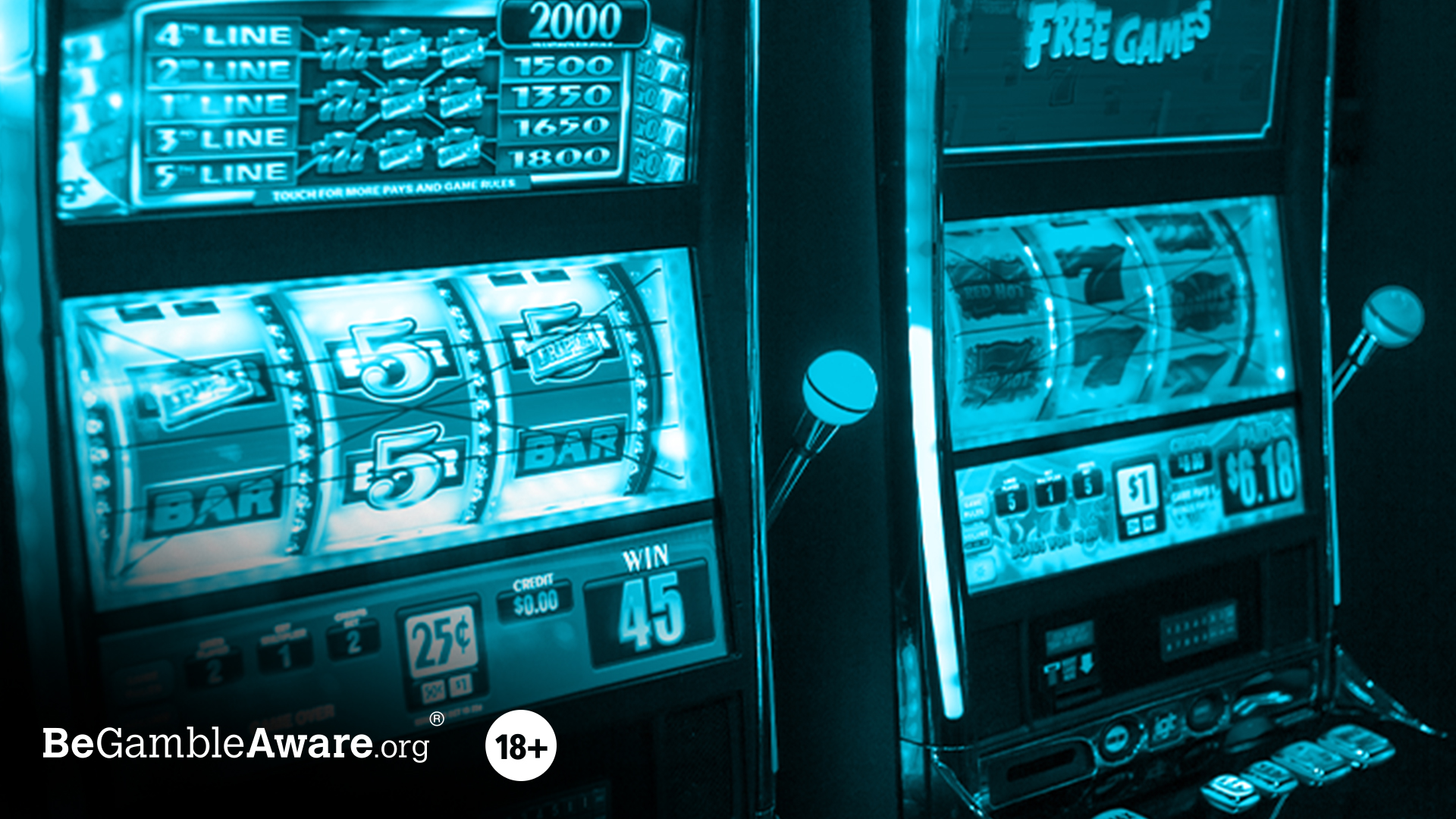 Slots Strategy
When it comes to playing slot machines both online and in real-world casino environments, there's one question that's constantly being asked; "what's the best strategy for playing slots?".
The truth is that there's no straightforward answer to guaranteeing wins when playing slot games. If there were, then everyone would always be a winner. But that doesn't stop players from seeking out the answers, especially given that slots are becoming more and more popular in the wake of declining interest in table games. That said, much like other casino games, there are strategies you can adopt to ensure you get the most out of your gameplay, such as by spreading your budget and knowing when to call it a day.
A key element is to understand as best you can the game that you are playing. Familiarise yourself with concepts such as RTP and volatility, and seek out the games that are best suited to your playing style. For example, if you want to see smaller wins more often, then you'll be looking towards lower volatility slots such as Starburst. On the flip side, if you want rarer but larger wins, high volatility games such as Book of Dead may be right for you.
It's also important to understand the difference in strategy when playing at a real-life casino versus spinning the reels online, as elements such as house edge and randomness of wins can all play a factor.
Online Slots Strategy
Playing slot games virtually is different to playing in a land-based environment, and therefore any strategy will need to be altered accordingly. Generally, online casinos will host a wider variety of games than even the biggest brick and mortar locations, so it's important to take your time to find a game that's right for you. While random number generators make the outcome of slots unpredictable, there are some tips you can employ to give yourself the most out of your gameplay.
Online Slot Tip 1 - Stick to Your Budget
It's imperative to decide upon a budget before you start playing any casino game, but given the relative speed with which a spin on an online slot machine can be completed, it's arguably more important to do so with slots. It's also good to think about what you're wanting from a play session (beyond the chance of turning a profit). Ask yourself whether you're looking to play for a long period of time for lower stakes, or a shorter period of time for higher stakes. Once you've thought about these sorts of questions, you'll be better prepared to play.
While it's common to increase your bet in response to wins, it's advisable to continue with the stake you budgeted for, or even to decrease it if you come across a series of losses. Chasing losses should always be avoided. Sticking to your guns is a good way to stay safe. Online casinos such as 21.co.uk also offer tools to stay in control, such as wagering limits, session duration limits, and reality checks.
Online Slot Tip 2 - Look at the RTP & Other Stats
RTP stands for Return to Player, and is the theoretical amount of money that will be returned across a gameplay session, represented as a percentage. It's important to bear in mind that this figure is calculated across a huge number of spins, with jackpots and other big wins offsetting smaller wins or losing spins. As a result, a 95% RTP doesn't guarantee that you win back £95 from playing 100 separate £1 spins.
Choosing a game purely based on its RTP is not necessarily the right route to go down, but it's a quick indicator of an online slot that is more likely to generate wins and is easily located within the game's information section. You should also assess the volatility of each slot to make sure it's right for you. Low volatility means that a game pays out more often, but with smaller amounts. High volatility slots do the opposite. It's worth assessing the total paylines, max payouts, and the number of features on offer too.
Online Slot Tip 3 - Consider Playing Jackpot Slots
Progressive jackpots offer a unique gameplay element that can see potential prizes climb to eye-wateringly staggering amounts. Blueprint Gaming's Jackpot King network is a great example of how they work, where the total prize pot is increased by adding a percentage of every wager into it. These contributing bets can span multiple games, and multiple casinos, which is how the cash prizes on offer regularly climb into the millions. However, in line with the above tip, it's worth noting that RTP may be impacted by the large prize on offer.
A lot of online slots have in-built jackpots, some of which may be fixed, while others can increase as you play. Often, these will be a variation of mini, minor, major, and mega jackpots, and may have different criteria to be in for a chance of winning them. 88 Fortunes from SG Digital is a great example, where you have to bet at a higher level in order to be eligible to win the more impressive jackpot prizes.
Casino Slots Strategy
The way you engage with slot machines in a real-world casino is different to a virtual environment, but the random nature of outcomes is something that is largely the same. However, other elements can affect the strategy you employ. There are also other benefits to playing in some real casinos, which can improve your overall experience.
Casino Slot Tip 1 - Research Casino Perks
Due to their lack of convenience when compared to online casinos (i.e. players have to leave their homes and physically turn up at a venue), there are plenty of instances of casinos going the extra mile to cater for their customers. In Las Vegas and Atlantic City, for example, it's commonplace for casinos to offer cover for losses while playing with them.
It's also common to be given other perks for longevity of play. So, if you've got a budget that lends itself to playing smaller bets for an extended period of time, you may be offered casino bonuses such as free food and drink, loyalty points that act as credit, and even free parking. While cynically it's the casino's attempt to get you to play for longer and gamble more, saving money elsewhere can help you to come out on top even if your balance is lower than when you started.
Casino Slot Tip 2 - Don't Believe the Myths
There are a lot of persistent myths and falsehoods about the structure of slot machines in casinos. One of the most enduring is that those that are placed in the aisles, near the entrance, or in other highly-visible places are rigged to produce more wins. Realistically though, if you're in a casino, chances are you would place a bet anyway, and so there isn't a need for this strategy to be employed. All slots rely on random number generators, no matter where they are positioned.
There's also a common belief that the time of day or how busy a casino is has a direct impact on the chances of winning. Players often report seeing more winners in the evening, and can end up thinking that the machines are manipulated to pay out more at this time of day. However, the simple truth is that more people are generally in casinos in the evenings, and therefore there will be more winners. As a percentage though, the number of winners is unlikely to be much different to any other time of day. Your slots strategy should only be based on facts, and not superstition.
Casino Slot Tip 3 - Do Your Research
While it's important to understand the main aspects of the game you are betting on in any situation, it could be crucial to your slots strategy to do some additional homework. For example, while RTP for slots online is typically between 92%-98%, the RTP for land-based fruit machines is often a lot lower. The general range is anywhere from 70% to 90%, with the average coming out at 86%, a good 10% lower than the rough average for their online counterparts.
That said, a lot of casinos in the UK have slot machines that come close to matching the figures seen in online games, with RTP often between 90% and 95%. This is partially so as not to alienate players familiar with the virtual versions, and partially so that wins are more commonplace. However, at the end of the day, given that RTP is calculated over hundreds of thousands or even millions of spins, it's likely that your gameplay session won't be a reflection of the given number. As we say though, RTP is still a great indicator of a game that is more likely to pay out.
Slots Strategy FAQ
What is the Best Strategy For Playing Slots in Casinos?
There is no surefire strategy to guarantee wins in slot games, but doing your research and choosing the right game for you means you're more likely to enjoy playing.
Can I Make a Slot Machine Pay More?
You can increase the value of payouts by increasing the bets you make on each spin. In some games, you can also unlock additional payout channels by betting higher. However, the chance of landing wins is generally not affected by the total of your bet.
Is it Better to Play One Slot Machine or Move Around?
A question that primarily relates to playing in land-based casinos; there's actually no benefit or drawback to sticking to one machine or moving elsewhere. Everything is based on randomness and chance.
How Do I Beat a Slot Machine?
If your sole objective is to beat the machine, you may want to consider if playing a slot is right for you. All outcomes are randomly generated, and each spin is independent from another.